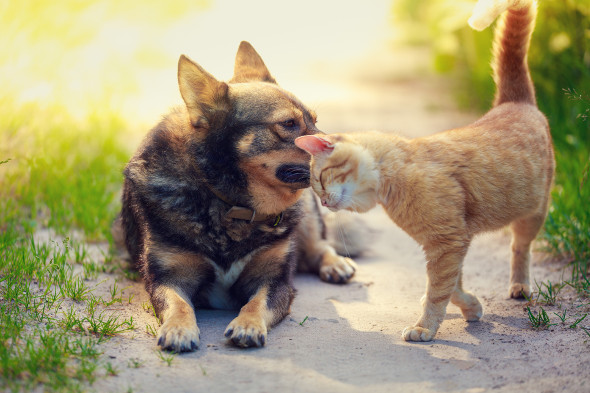 Pet Care
Whilst their owners are away, animals are happier staying at home than being boarded at kennels or a cattery.
As well as looking after your home, The Home Service's professional and trusted  house sitters are also experienced pet sitters; they provide companionship for your dogs and cats and whatever exercise they may need. All of our home sitters are pet lovers and will ensure that your beloved pets and livestock will be well looked after in your absence. Whilst  your pets will surely miss you, they will be happier in their familiar home and routine. Your pets will be free from the stress associated with going into kennels or a cattery, leaving you free to enjoy your holiday in the knowledge that they are save and cosy in their own familiar surroundings.
The Home Service Ltd is a first class professional house sitting company who you can trust to look after your home and pets whilst you are away. We employ our own mature and trusted house sitters who are carefully vetted; we interview all of our house sitters in their own homes prior to appointment. Additionally, for your added peace of mind, you can rest assured that unlike some house sitting / home sitting organisations our home sitters are employed by us and therefore covered by our £10 million liability insurance.
We have a comprehensive set of rules that our house sitters must abide by whilst undertaking their assignment to look after your home, and this together with a detailed briefing document – provided by you by simply completing our template – ensures that your home and pets are cared for exactly to your wishes.  You can therefore be confident that whilst you are away our trusted house sitters will look after your home and pets and that you will return to find it exactly as you would like it to be. With this knowledge and peace of mind you will be able to relax and enjoy your holiday.